MASTER PAK HOK MING
PRESTIGIOUS FENG SHUI MASTER & FORTUNE TELLER
FAMOUS CHINESE METAPHYSIC WRITER
(Published more than 110 books of Feng Shui & Chinese Metaphysic)

Background

Master Pak Hok Ming started to explore Feng Shui and Chinese Metapysic since his childhood. With inborn talents in Chinese Metaphysic, he has become a famous master of Feng Shui and various branches of Chinese Metaphysic since he was young. By now, he has been helping others in enhancing luck and fortune for over 30 years. "Pak Hok Ming" has also become an internationally recognized name for Feng Shui and Chinese Metaphysic.

Master Pak always keeps a low profile and does not like to gain public exposure through medias. For the numerous invitations received from various media from time to time, Master Pak would only decline with respect.

Despite of that, he is getting growing recognition and fame and is highly respected and admired by numerous readers from all over the world. Many of them considered him as the most prestigious expert in Feng Shui and Chinese Metaphysics.

 

Books & Articles

Master Pak is the first person turning Feng Shui and Chinese Metaphysic from a complicated subject to an easy-to-learn subject. In the early 80's, Master Pak started writing Feng Shui articles in a creative and easy to understand style. Besides, he was also daring to tell his extra-ordinary point of view in his articles. This is one of the reason why Master Pak's books has got drastically increased number of readers. The success of his books has brought great sensation and has obviously stroke a chord with not only his readers but also other practitioners in the filed. Many writers are following Master Pak's style of writing due to his success and the recognition of numerous readers and practitioners.

By now, over 124 books of Feng Shui and Chinese Metaphysic written by Master Pak have been published. These books are available in major Chinese book stores all over the world, most of which being best sellers in their respective fields. Since 30 years ago, Master Pak has always been the most popular and top selling author of Chinese Metaphysic.

It is not difficult to find that many popular Chinese Feng Shui jargon and terms were first published by Master Pak before they were widely used by other writer. This can further prove the prestigious status of Master Pak.

 

Books written by Master Pak are listed in the following table (all books are publisehd in Chinese):

More new books are being published soon. Please click

Book & Publications in this website for updated information.

 

Pak Hok Ming Metaphysic Institute
Other than writing books, Master Pak also hold lectures and tutorials in Feng Shui and various Chinese Metaphysic subject since many years ago. His goal is to make Feng Shui and Chinese Metaphysic more popular worldwide . He would also like to see that more and more people understand how to use Feng Shui to improve one's luck and quality of life as well as to live in harmony with nature.
Master Pak is admired and respected not only by readers in Hong Kong but also by numerous people from worldwide. Many of these people, having heard of Master Pak or read his books, have eventually take up Feng Shui and other Chinese Metaphysic courses in Pak Hok Ming Metaphysic Institute. By now numerous students from HK and overseas has studied courses held by Master Pak. Some of them has already become professional Feng Shui Practitioners.

Feng Shui/Chinese Metaphysic Courses:
Master Pak's Chinese Mataphysic Institute organizes Feng Shui courses taught by Master Pak once a year. Courses include Fundamental class, Middle class, Higher class and Professional class. Classes for other branch of Chinese Metaphysic is organized on "Small Group" or "Individual" basis subject to availability of Master Pak. Interested parties please CONTACT US for more information.
Consultancy on Feng Shui/Chinese Metaphysic
Master Pak spent most of his time providing consultancy on Feng Shui Evaluation/Design and other branch of Chinese Metaphysic. Master Pak has helped many people in improving the Feng Shui setting of their HOME or OFFICES which in turns has drastically improved their fortune by suppressing bad luck and enhancing good luck.
SCOPE OF CONSULTANCY:
Being expert of Feng Shui and various Chinese Metaphysic subject Master Pak Hok Ming has strong practical experiences that are incomparable by others. The followings are the various consultancy provided by Master Pak:
(1) Commercial/ Residential Feng Shui Evaluation and Design Setting
(2) Evaluation and Setting for Grave of Ancestors
(3) Commerical/ Residential Feng Shui Evaluation and Design Setting (evaluation by Floor Plan)
(4) Commercial/Residential Premises Selection.
(5) Fortune Telling/Enhancment based on "Ba Zi/Four
Pillars of Destiny" (based on time and date of birth)
(6) Lucky date selection for important events (eg. date of marriage,
setting up company)
(7) Names suggestion (for baby, company etc.)
(8) Fortune Telling based on Face Reading and Palm Reading.
Master Pak's personal Feng Shui Consultancy is mainly provided to local people. However, at the sincere invitation of many people all over the world, he has also tried to share some of his time to help people who are in needs of his helps and consultancy. Some of the overseas Feng Shui Consultancy trips that Master Pak has gone for previously included U.S.A., CANADA, AUSTRALIA, TAIWAN, NEW ZEALAND, SINGAPORE, MALAYSIA, JAPAN, BEIJING, SHANHAI, GUANDONG and other provinces in China.
In order to help overseas readers who are in needs of his Feng Shui Consultancy, Master Pak is the first Feng Shui Master introducing "Feng Shui Consultancy by Floor Plan evaluation ." Overseas readers only need to send floor plan, its location and photos of its surrounding to Master Pak and he can precisely give his consultancy and advice based on these materials.
Overseas readers interested in getting Master Pak's Feng Shui Consultancy can fax or email their inquiries to Pak Hok Ming Feng Shui Centre at Fax (852) 2388 6904/ email: phm@hokming.com or simply call (852) 2388 6878. We will make the necessary arrangement for you as soon as possible.
Overseas readers who need Master Pak's consultancy and advice on other aspect or other branch of Chinese Metaphysic can also contact us in the same way.
If you also want Master Pack to help you enhance your luck and fate (or if you would like to know more about what Master Pak can help you), please refer to
CONSULTANCY SERVICE
of this website or
CONTACT US
for more information.
Feng Shui Tools & Accessories
Master Pak's enthusiasm in Feng Shui and Chinese Metaphysic can be felt from reading his books. Despite being tied up on teaching, writing and consultancy, Master Pak never forget to create new Feng Shui Accessories and tools that can facilitate users. The following are some effective tools created by Master Pak: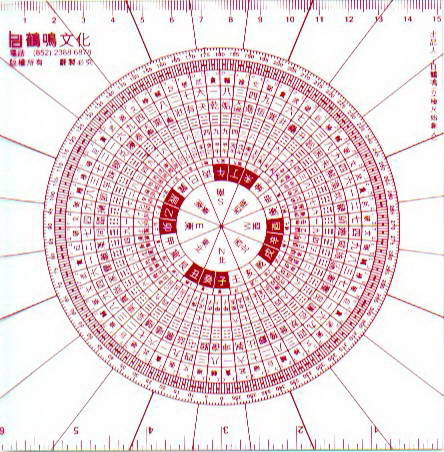 After spending enormous time, thoughts and effort, Master Pak has created the world's first original Feng Shui Template in 1992. This tool has greatly facilitated Feng Shui learner and practitioner by eliminating many obstacles that would be encountered during Feng Shui evaluation and setting. That is the reason for its popularity since it was introduced to the market. Now it is one of the most popular tool that almost each Feng Shui learner and practitioner got one. Its success has induced many "me-too" products though.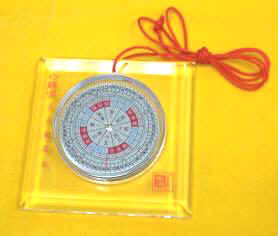 Subsequent to the creation of Feng Shui Template, Master Pak has made another creation : Pak Hok Ming Feng Shui Automatic Compass which has been granted patent registration in Hong Kong Federation of Industries. The compress automatically tells the exact position and direction without requiring any manual adjustment. Even users without any knowledge of using Feng Shui Compass would find it easy to use. It is also very compact in size that can be carried along easily. Therefore, once it was introduced to the market, the demand for it was so big that there are always shortage in the market. It is definitely a wonderful Feng Shui tools. Interested in buying one? Please CONTACT US by phone, fax or email.
HOK MING FENG SHUI ACCESSORIES
Other than the two creative Feng Shui tools, Master Pak was also the first person applying contemporary Feng Shui accessories that can facilitate Feng Shui setting and eliminate bad effects.
Due to the success and effectiveness of Feng Shui accessories created by Master Pak, many peoples are copying Master Pak's creation by making me-too products. Unfortunately, most of those imitation products are ineffective (and some might even bring adverse effect to users) since they were produced without knowing the exact rationale behind Master Pak's idea. Some immoral parties may even provide bad quality products in order to save cost. All these imitation goods would only look like but could never bring the desired effect to users. Users are highly recommended to be cautious about such imitation products. To ensure yourself of getting the genuine effective Feng Shui accessories, the simplest way is to purchase from Pak Hok Ming Feng Shui Accessories Centre.
OVERSEAS DISTRIBUTION & PUBLICATIONS
In order to accelerate the popularity of Chinese Metaphysic and to better fulfill the demand of overseas readers, overseas books distributors or publication companies are welcome to contact us for copy right and distribution of BOOKS OF MASTERPAK.
PAK HOK MING FENG SHUI CENTRE LOCATED IN THE BUSIEST COMMERCIAL CENTRE